---
about artcast foundry
The process used by artcast for nonferrous metals is the modified ceramic shell, small batch process.
Our artcast foundry process is based on a fully controlled industrial process. Using the latest technological products as supplied by Metcast for industrial lost wax casting, it has become possible to take the casting process in a modified format to the artist "at home" and achieve an exceptionally high quality result. The result is we can produce castings that reflect the care and effort the artist has put into them, reducing the amount of finishing involved in the finishing phase.
Our livelyhood depends on our "pour" service!
We care about your work as much as you do and strive for the best possible outcome.

We can arrange workshops presented for sculptors or students.
If you have any queries or wish to attend a workshop contact us
or Phone (06) 3438732 ; Mobile 0212166379
View Resumé in HTML format or .pdf format (requires Adobe Acrobat reader)
If resume pdf fails to open in browser window, right click and select "save target as"
All bronzes cast by the Lost Wax Investment (or Cire Perdue) casting process at ArtCast Foundry are based on the process developed in New Zealand through the talents of David Reid and Frank Watson (founder engineer and manager of Artworks foundry in Auckland, New Zealand).
The information in this overview has been collated in the hope it will help interest sculptors in this intriguing process.
by Roy Harkness
Artcast Art Foundry, Wanganui, New Zealand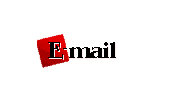 process | gallery | services | tutorials | related links | artcast home